YOUR JOURNEY STARTS HERE
TRINIDAD AND TOBAGO'S #1 DJ TRAINING PROGRAMME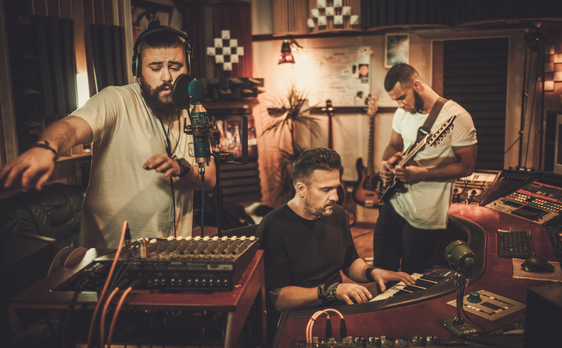 As the demand for live music grows in the Caribbean and DJ Technology becomes more affordable, many enthusiasts are entering the field. While some have obtained formal training, many have learnt by trial and error and therefore require fundamental training; while others are desirous of improving their current technique. The DJ Workshop is designed to provide fundamental training in Disc Jockey techniques to hobbyists and those wishing to pursue a professional career in the field and are desirous of undergoing a formal training programme.
By the end of this course, students will:
Explain the theory underpinning the operation of various DJ technologies, without assistance.
Select appropriate equipment for DJ tasks, with minimal assistance.
Co-operate with peers on various class projects, with supervision.
Create DJ promotional materials at a level judged satisfactory by the instructor.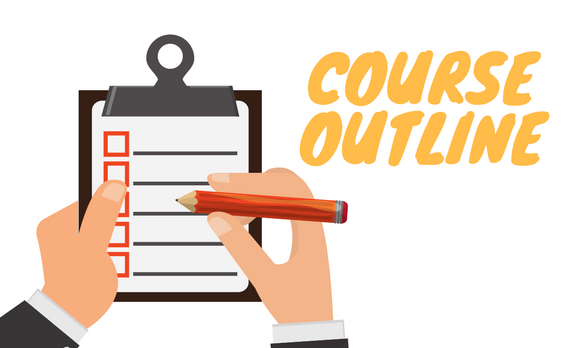 Course Content:
Orientation and Overview of the Field
Introduction to DJ Technology and Equipment
Player Controls and Operations
Set-Up and Use DJ Equipment
Troubleshooting and Contingencies
Jog Wheel Techniques
Fundamentals of Scratching
Create Your Website & Radio Demo
Sourcing & Licensing your Music
Participants' Showcase
Each student that completes our training and assignments receive a Certificate of Completion from our institution. In addition to this, students may choose to pursue the Level 2 Caribbean Vocational Qualification (CVQ) in Live Sound Engineering by completing a portfolio and assessment process. The CVQ is an award by CARICOM and is recognized throughout the region.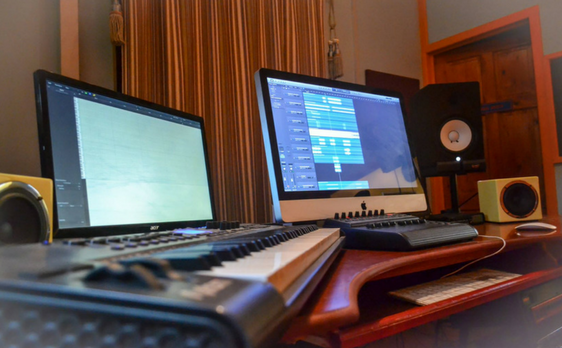 Next Start Date: September 21st- October 30th, 2019
Meeting Times: Saturdays 10AM-1PM & Wednesdays 5:30-8:00PM
Hardware Requirements: All equipment is provided for this class.
Software Requirements: All software is provided for this class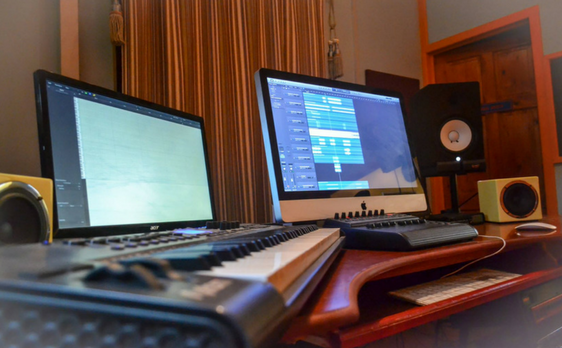 At DianJen we provide industry standard hardware and software for our students . Our facility is equipped with an acoustically treated recording studio with full Live Room for live recording demonstrations. We also have an assortment of microphones, mixing consoles and audio interfaces for demonstrations and classroom use.
When You Join Our Family You Also Get
Free Learning Materials

Access to Our World Class Learning Management System

Ultra Modern Facilities
Guest Lectures

Access to Audio Journals & Magazines

Special Workshops & Seminars
Recording Opportunities

Live Sound Engineering Experience

Access to Internships and Practical Opportunities
A Closer Look at What You Will Learn
Introduction and Overview of the Course
Brief History of DJing
The Role of a DJ
The Need for Headphones
The Development and Evolution of Turntable Technology
Industry Standards: Numark & Pioneer Systems
Software tools
Detailed look at the functions available on different players
Overview of main controls- Que, Play, Speed, Jug Wheel, Fader, BPM
Selection of Music- Students should create two (2) CDS each containing four (4) – eight (8) of the same songs.
Que, Play Juggle CDS.
1,2,3,4…Play
Licensing Your Repertoire (COTT etc.)
Keep calm, Don't Panic. (Player Malfunction)
Manipulating Signal Flow
Overview of ABS and Relative Mode
Serato Systems
Phrasing
Nudging Forward & Backward
Comparison of software
Plugins and Computers
Hand Positioning Techniques
The Baby Scratch- Forward, Reverse, Forward, Reverse
Drag, Scribble, Tear, Basic Fader Scratches
Slip Queing
Beat matching
Playlist Selection
Mixing Skills
Originality
Creating your online Presence
CV
Student Showcase
Advice on moving forward
Developing Your Personal Style
Guest Speakers
Tuition Fees & Payment Plans
The DJ Workshop
$
1650 TTD
Full Course Tuition
DianJen Certificate of Completion
Yes! All participants completing the programme and coursework assignments receive a Certificate of Completion from DianJen. Participants desirous of certification that is recognized throughout the Caribbean have the option of pursuing the Caribbean Vocational Qualification which is awarded by the National Training Agency.
Yes! You receive a $200 discount for full payment at registration. However, you can choose to make 2 payments- the first before the start of class and the second 3 weeks later. (See Tuition Fees & Payment Plan section)
It is possible that top performers from the class will have to opportunity to gain experience at different events that are happening during the course. Typical events include: Boat rides, Parties, Clubs etc.