Music Production Level 1
Earn  Your Graded Music Certificate (Grade 3) in Music Production from RSL Awards (UK)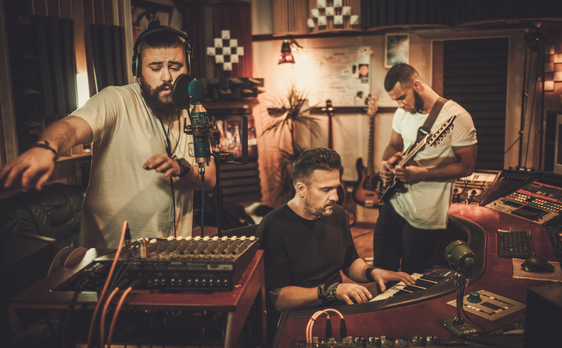 Music Production Level 1 is an accelerated programme that introduces you to the fundamental theory, listening and practical skills required to start producing music! It is ideal for beginners or those with some experience, who want a structured way to study and an opportunity to be certified. At the end of the training participants can choose to purchase the relevant course workbook (£17.99) and register directly with RSL Awards in the UK (£47.00) to take the online Grade 3 exam in Music Production!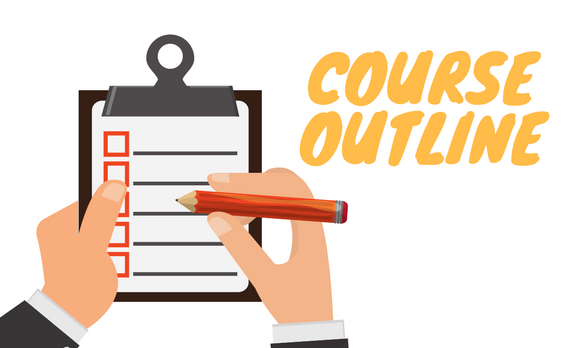 Course Content:
Module 1- Music Production & Sound Theory
You will learn to interpret the functions of studio hardware, digital protocols, analogue connectivity, computer memory & storage, microphones, using loops, the MIDI protocol, dynamic processing and frequency.
Specific knowledge include:
Interpret functions of a mixing desk, to include gain, EQ, auxiliaries, faders, pan
Interpret and identify digital transfer protocols, including their relative data transfer rates, including USB, Thunderbolt, MADI, SPDIF, ADAT
Interpret analogue connections and their purpose, to include XLR, ¼" Jack, Mini Jack, Phono/RCA, D-Sub
Interpret the purpose and advantages of computer systems, to include RAM, Hard Disks, Solid State Drives, including choosing the appropriate option in relation to data transfer rates
Interpret appropriate use for DAW functions, to include templates, markers, bounce, piano roll / MIDI editors, quantise
Briefly explain what a microphone is for and how it works
Briefly explain the creation, use and advantages of audio loops
Understand MIDI, including what the acronym stands for, what it is, and how it works from a user perspective
Interpret and briefly explain audio technology, including compression, limiting, gating, expanding
Understand frequency, including its units of measurement, the difference between Hz and kHz, human hearing range
Module 2- Listening Skills
This module relates to sonic fidelity, music theory and harmony and stylistic awareness. Learners will pursue audio aural training  and their ability to hear and interpret developed in 3 areas:
Sonic Fidelity
Distinguishing between mono and stereo recordings and hearing different stereo widths.
Music Theory & Harmony
Identifying major, minor and blues scales and eighth note triplets.
Stylistic Awareness- Identifying specific genres.
Module 3- Practical Skills
At level 1 the technical skills will centre around creating audio loops from provided material. You will be presented with a situation and must choose and implement appropriate technique to resolve the scenario. You will need to programme a simple backing track using a set chord structure in the key of C major and G major.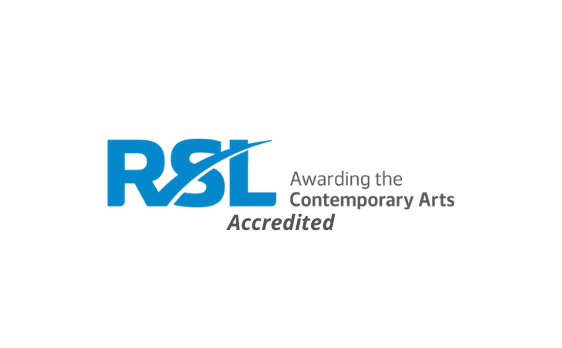 Each student that completes our training and ALL assignments ON-TIME receive a Certificate of Completion from our institution. Additionally, this course is linked to the Grade 3 Music Production Certificate- awarded by RSL Awards (Rockschool) in the United Kingdom (UK). Upon completing the course, learners can choose to sign-up to take this exam online. This is a separate process and the fees for this exam will need to be paid by the student at the time of registration.
RSL Awards is an awarding body specializing in the creative industries- designing qualifications which are relevant and reflective of today's creative sector. RSL qualifications are fully regulated by every UK regulatory body and carry UCAS Points for grades 6,7 &8 which can be used to gain entry into UK university programmes.
Get Started Today!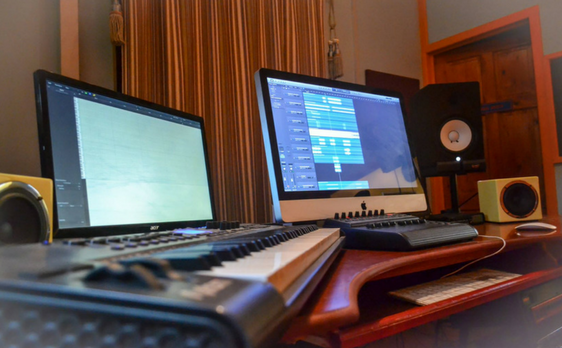 Next Start Date: Saturday 30th September 2023
Meeting Times: This Class is Fully Online. Upon sign-up, you will receive log-in details for our Virtual Classroom where you will have access to all learning materials. Every two weeks there will be a live webinar with the tutor. This will be the forum to further clarify any areas that may be unclear. The webinar will be recorded and made available for those who were unable to attend. The webinar will take place on Saturday mornings 9:30AM-11:00AM AST.
Hardware Requirements: Participants should have access to a reliable broadband internet service for the best experience on this course.
Software Requirements: Computers should have Adobe Reader and the most updated browser software of choice installed (Chrome, Firefox, Internet Explorer and Safari). Participants should ideally have a DAW software of their choice installed.
When You Join Our Family You Also Get
Free Learning Materials

Access to Our World Class Learning Management System

Ultra Modern Facilities
Guest Lectures

Access to Audio Journals & Magazines

Special Workshops & Seminars
Recording Opportunities

Live Sound Engineering Experience

Access to Internships and Practical Opportunities
Full Tuition
$
$975 TTD |$145 USD
Full Payment