INTRODUCTION TO FILMMAKING
LEARN FILMMAKING! IMPROVE YOUR SKILLS!
Introduction to Filmmaking is a self-paced 6 week, online programme that explores the skill of Filmmaking. As a participant, you will cover a number of professional concepts to help you get started in the field, or provide new insights that can help you to grow your skills!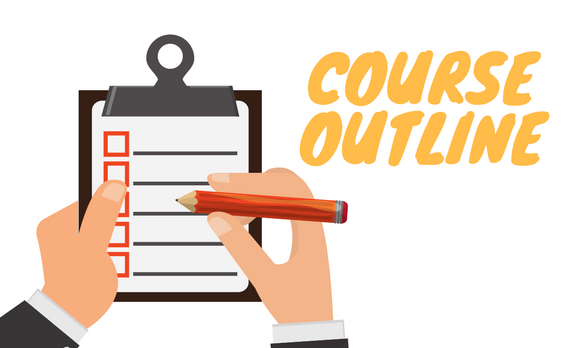 Course Content:
Storyboarding
Screenwriting with Final Draft
Directing Producing & Editing
Lighting Concepts
DSLR Video Techniques
Legally Using Music in Film and TV
Next Start Date: Feb 1st 2022
Meeting Times: This Class is Fully Online. Upon enrollment, you will receive log-in details for our Virtual Classroom within 24 hrs.  You can access the online platform at any time that is convenient to you over the period of the course.
Hardware Requirements: Participants should have access to a reliable broadband internet service for the best experience on this course.
Software Requirements: Participants should have the latest version of the Google Chrome Browser installed. For the screenwriting aspect of the class they can download the trial version of the FinalDraft software to practice the concepts.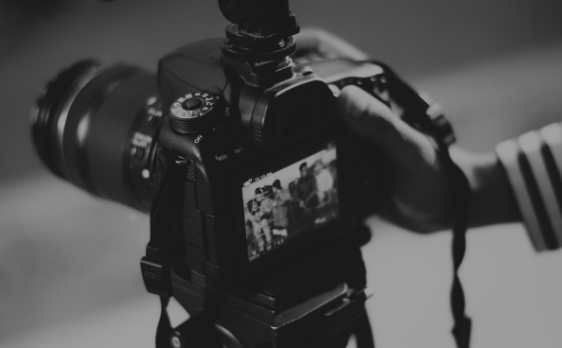 Meeting Times: This Class is Fully Online. Upon sign-up, you will receive log-in details for our Virtual Classroom within 24 hrs. You can submit your assignments anytime during the 6 week period, but you MUST complete and pass all assignments with a minimum score of 50% to be awarded the Certificate of Completion.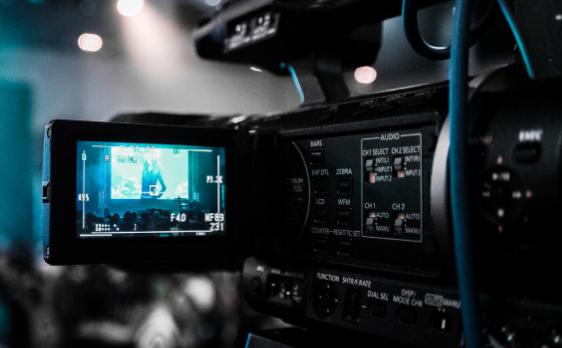 Each student that completes our training and assignments receive a Certificate of Completion from our institution. The certificate is awarded when all module quizzes are completed by the participant.
A Closer Look at What You Will Learn
Types of Storyboards
Visual Language
Tools of the Trade
Terminology
Types of Shots
Perspective and Composition
Drawing Techniques
Screen Directions and Cuts
Progressing through a script
Much more
Overview of Final Draft Screenwriting Software (You can download a 60 Day Trial to Practice)
Managing Characters
Slug Line Tips
Writing Action
Transitions
Revising Your Script
Much more!
Strobes Vs Continuous
Lighting and White Balance
Using Flash & Metering
Bounce Cards
Shutter Speed
Constant Lighting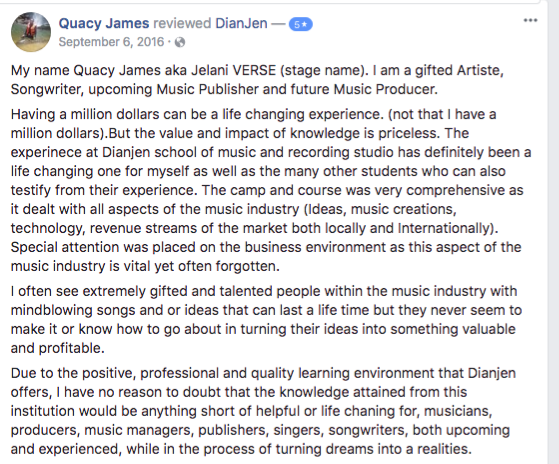 When You Join Our Family You Also Get
All Learning Materials

Access to Our World Class Learning Management System

Membership in our ArtistSnacks Alumni Group
Webinars with Various Regional Music Business Professionals

Special Industry Newsletters
Discounted Recording Packages

International Music Business Training Library
This course is open to everyone with an interest in Filmmaking. There are no formal academic requirements for entry!
Yes! All participants completing the programme and coursework assignments receive a Certificate of Completion from our school.
This is a 6-week professional development programme for persons wanting to gain a solid understanding of the filmmaking process. As a 'short course', this programme has not been accredited by any state or thrid-party body at this time.
Tuition Fees & Payment Plans
For Trinidad & Tobago Residents
Full Course Tuition
DianJen Certificate of Completion
For Caribbean and International Residents
Full Course Tuition
DianJen Certificate of Completion