MASTER THE MUSIC BUSINESS
JOIN SCORES OF GRADUATES! STUDY THE LEADING MUSIC INDUSTRY TRAINING PROGRAMME IN THE CARIBBEAN
The Online Course in  Music Business is a 12 week, online programme of study for music practitioners and enthusiasts on the business management aspects of the Caribbean music industry. The programme is designed to develop the specialist business skills required to establish and manage: Indigenous Digital Music Services, Music Publishing Companies, Live and studio sound companies, Music Management Firms, Record Labels, Booking and Music Marketing Agencies. Typical participants are those who are currently operating in any music business arena, in addition to persons skilled in traditional business management but wish to acquire music management competencies and others who wish to undertake outreach work in the community, but do not desire moving into a formal teaching environment.
At the end of this course, participants should:
Explain fundamental music management theories, without assistance.
Compare international music industry models with those in the Caribbean, with minimal assistance.
Co-operate with peers on music management projects, with supervision.
Create music business plans for oneself, or a client, at a level judged satisfactory by the instructor.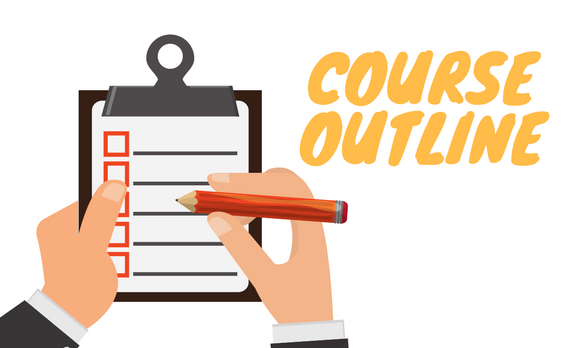 Course Content:
Building Blocks: Revenue Streams for Island Musicians
Music Copyright Concepts for the Caribbean Community
Managing Artists of the Islands
Digital Distribution for the Caribbean Musician
Issues in Caribbean Music Publishing and Licensing
Record Deals: A Template for CARICOM Firms
Music Marketing in the Digital Age
Publicity for Music Business Success
Touring and Concert Concepts
Protecting Yourself: Essential Music Industry Contracts
Setting Up and Recording in Your Home Studio
Starting Your Music Enterprise
Delivery:
The course is made up of the following components:
Music Business Lessons– Each week a new lesson will be opened and delivered through our IslandSkills Platform. Participants will be able to access the content on-demand- at times convenient to them, via the website or through the mobile app. Lessons typically include: Tutorial Videos, Lectures and Presentations and accompanying Handouts.
On-going Discussion and Feedback- Participants can ask questions through the ILP and receive answers from the course tutor throughout the course.
Post-Lesson Activities- Activities such as: short quizzes, games, career plans and brief essays follow each lesson. Participants should complete ALL activities related to the lesson material covered.
Monthly Live Webinar- Each month there will be a live webinar with the tutor. This will be the forum to further clarify any areas that may be unclear. The webinar will be recorded and made available for those that are unable to attend.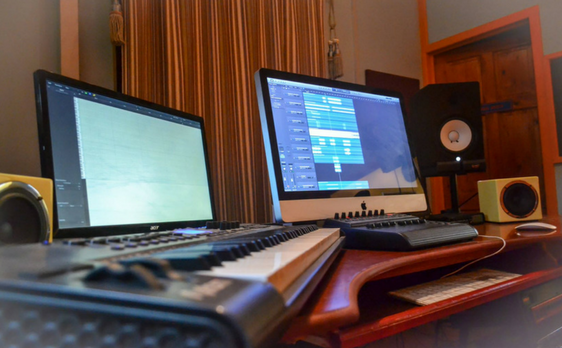 Next Start Date: Oct 1st 2018- Dec 17th 2018
Meeting Times: This Class is Fully Online. Upon sign-up, you will receive log-in details for our Virtual Classroom. You can submit your assignments anytime during the 12 week period, but you MUST complete and pass all assignments with a minimum score of 50% to be awarded the Certificate of Completion.  There will be 3 webinars (1 monthly) where concepts are clarified and participants can ask questions and receive additional support.
Hardware Requirements: Participants should have access to a reliable broadband internet service for the best experience on this course.
Software Requirements: Computers should have Adobe Reader and the most updated browser software of choice installed (Chrome, Firefox, Internet Explorer and Safari).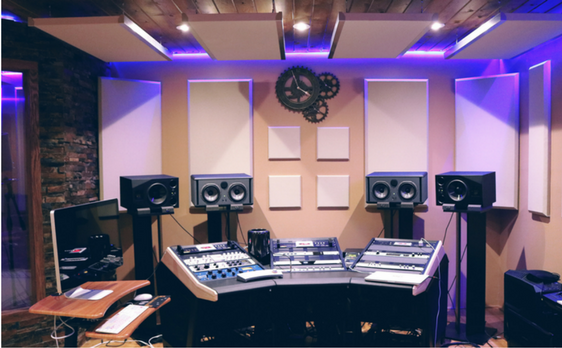 Each student that completes our training and assignments receive a Certificate of Completion from our institution. The certificate is awarded when all module quizzes are completed by the participant.
A Closer Look at What You Will Learn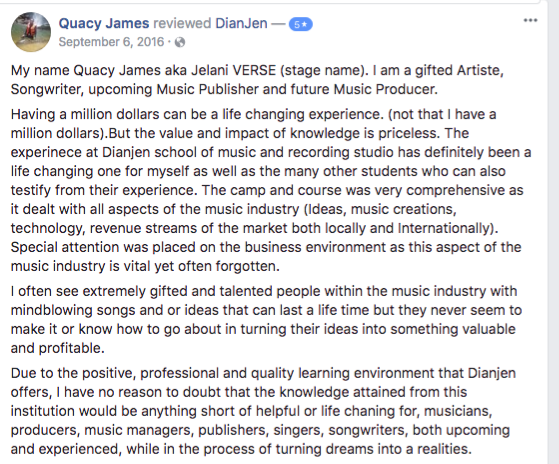 When You Join Our Family You Also Get
All Learning Materials

Access to Our World Class Learning Management System

Membership in our ArtistSnacks Alumni Group
Webinars with Various Regional Music Business Professionals

Special Industry Newsletters
Discounted Recording Packages

International Music Business Training Library
This course is open to everyone with an interest in the Business of Music in the Caribbean. There are no formal academic requirements for entry!
Yes! All participants completing the programme and coursework assignments receive a Certificate of Completion from DianJen.
Yes! You receive a $200 discount for full payment at registration. However, you can choose to make 2 monthly payments of $925 TTD each ($132 USD for other Caribbean Islands)! (See Tuition Fees & Payment Plan section)
This is a 15-week professional development programme for persons wanting to gain a solid understanding of the Caribbean Music Industry. As a 'short course', this programme has not been accreditation by any state or thrid-party body at this time.
We are always happy to point our students towards internship and job opportunities as they arise. However, we cannot guarantee that such opportunities will be available!
Tuition Fees & Payment Plans
For Trinidad & Tobago Residents
Full Course Tuition
DianJen Certificate of Completion
For Caribbean and International Residents
Full Course Tuition
DianJen Certificate of Completion