LEARN THE CORE CONCEPTS
JOIN SCORES OF GRADUATES! STUDY WITH THE LEADING MUSIC INDUSTRY TRAINING INSTITUTION IN THE CARIBBEAN
The Introduction to Music Business Course is a 6 week, online programme of study for artists, musicians and managers on the legal and business management aspects of the international music industry. The programme gives a clear and detailed overview of the legalities involved in the music industry and illustrates how they can be applied to individual music business for protecting artists and generating revenue. Typical participants are those who are currently operating in any music business arena, in addition to persons skilled in traditional business management but wish to acquire music management competencies.
At the end of this course, participants should:
Explain the legal aspects of the music business, without assistance.
Compare international music industry models with those in the Caribbean, with minimal assistance.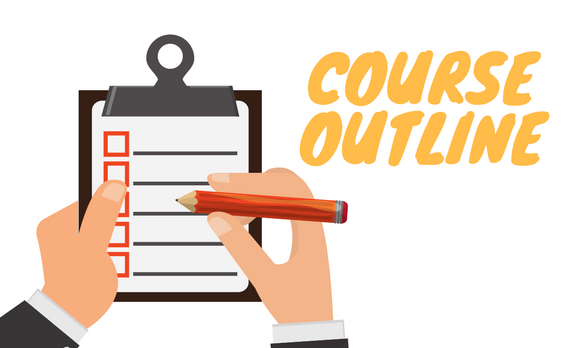 Course Content:
Music Copyright and Master Rights
Music Publishing, Licensing & Royalties
Performance Royalties & Collection Agencies
Making Money from Video: Synchronization Rights & Royalties
Social Media Marketing for Artists
Delivery:
The course is made up of the following components:
Music Business Lessons–  Participants will be able to access the content on-demand- at times convenient to them, via the website. Lessons typically include: Tutorial Videos and Lectures.
Post-Lesson Activities- There will be a comprehensive quiz at the end of each module. Participants MUST complete ALL quizzes to earn the Certificate of Completion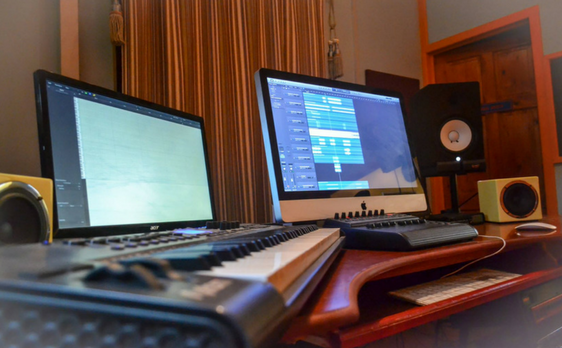 Next Start Date: Start Whenever you like!
Cost: $350 Trinidad and Tobago Dollars or $55 US (Rest of the World)- Click here to go to Pricing
Meeting Times: This Class is Fully Online. Upon online sign-up and payment, you will receive log-in details for our Virtual Classroom, within 24 hrs.
Hardware Requirements: Participants should have access to a reliable broadband internet service for the best experience on this course.
Software Requirements: Computers should have Adobe Reader and the most updated browser software of choice installed (Chrome, Firefox, Internet Explorer and Safari).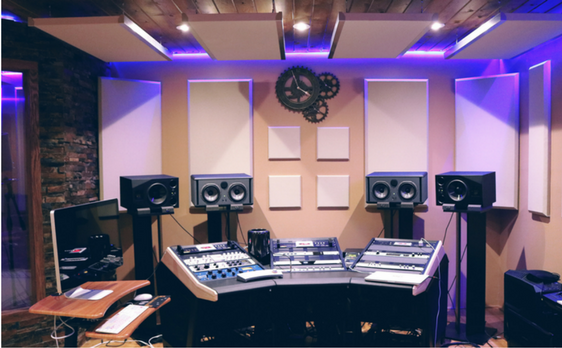 Each student that completes our training and assignments receive a Certificate of Completion from our institution. The certificate is awarded when all module quizzes are completed by the participant with a minimum score of 50%.
A Closer Look at What You Will Learn
Learn how to protect your music and lyrics, make money and get royalty income from sources that you could never have imagined. How? By harnessing the power of copyright.
Make money from your music! This course teaches you about the different "Income Streams" that'll transform your inspiration into capitalization!
If your music is played on the web, or performed on TV or radio, then you —as the composer and/or publisher— can collect money for those performances. How? Learn everything you need to know about P.R.O.s
Visual media is everywhere. This means that music "Sync" licenses are a great way to generate income from your tracks. In this module you will learn various synchronization terms and deals.
From Facebook to YouTube, social media is one of the most important tools for record companies and artists to grow a fan base and expand a presence online. Join artist and YouTuber Multiplier in this course to learn how to best promote your music with social media.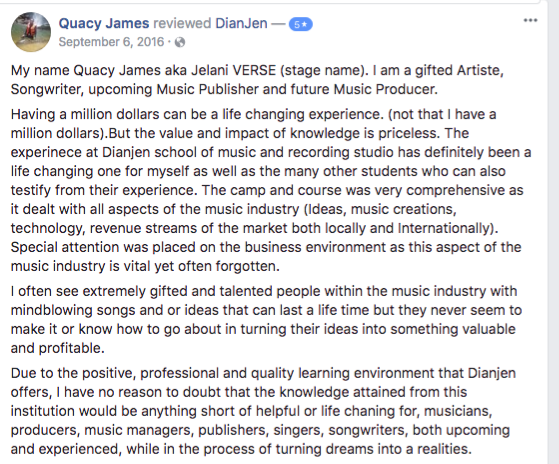 When You Join Our Family You Also Get
All Learning Materials

Access to Our World Class Learning Management System

Membership in our ArtistSnacks Alumni Group
Webinars with Various Regional Music Business Professionals

Special Industry Newsletters
Discounted Recording Packages

International Music Business Training Library
This course is open to everyone with an interest in the Business of Music in the Caribbean. There are no formal academic requirements for entry!
Yes! All participants completing the programme and coursework assignments receive a Certificate of Completion from DianJen.
This is a  professional development programme for persons wanting to gain a solid overview of the legal aspects of the international Music Industry. As a 'short course', this programme has not been accredited by any state or third-party body at this time.
We are always happy to point our students towards internship and job opportunities as they arise. However, we cannot guarantee that such opportunities will be available!
Tuition Fees & Payment Plans
For Trinidad & Tobago Residents
Full Course Tuition
DianJen Certificate of Completion
For Caribbean and International Residents
Full Course Tuition
DianJen Certificate of Completion