ALL YOU NEED TO START IN SONGWRITING AND VOCAL PRODUCTION
LEARN WHAT YOU NEED TO KNOW! FROM THE CARIBBEAN'S FIRST ONLINE MUSIC SCHOOL
This 6-week self-paced online course introduces you to the essentials of songwriting & vocal production in a structured manner. Key modules include:
At the end of this course, participants should:
1. Explain fundamental music production concepts
2. Relate theory and practice
3. Explore Songwriting and Studio Sessions
At the end of this training participants who have completed all the training tutorials and completed the short quizzes will receive the DianJen e-Certificate of Completion.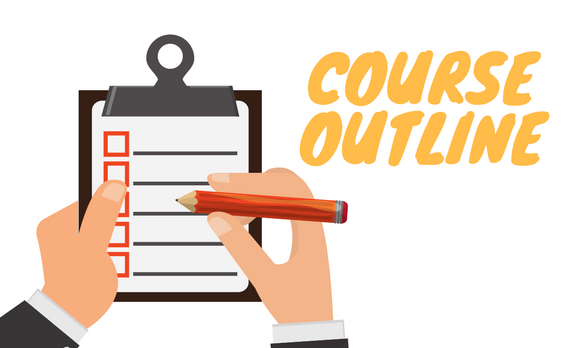 Course Content:
DAW Vocal Arranging and Production
Vocal Tuning
Analysis of the Beatles Songs
Song Form
Studio and Songwriting Case Studies
Delivery:
The course is made up of the following components:
Vocal Production Theory–  Participants will be able to access the content on-demand- at times convenient to them, via the website. Lessons typically include: Tutorial Videos and Lectures.
Post-Lesson Activities- There will be a comprehensive quiz at the end of each module. Participants MUST complete ALL quizzes to earn the e-Certificate of Completion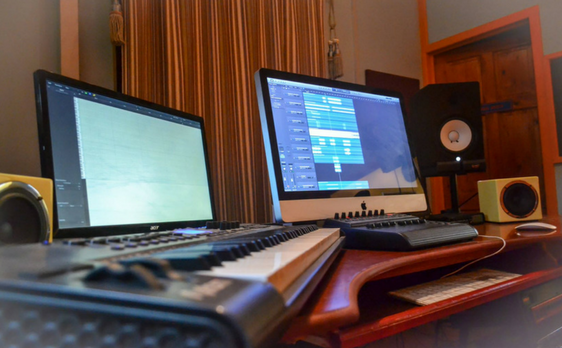 Next Start Date: This is a 6-week Structured Self-Paced Online Course. Next start date August 8th 2022!
Cost: $350 TTD or $55 USD for those living outside Trinidad and Tobago
Meeting Times: This Class is Fully Online. Upon sign-up, you will receive log-in details for our Virtual Classroom within 24hrs. You can access the online platform at any time that is convenient to you over the period of the course.
Hardware Requirements: Participants should have access to a reliable broadband internet service for the best experience on this course.
Software Requirements: Computers should have the latest version of the Google Chrome browser installed.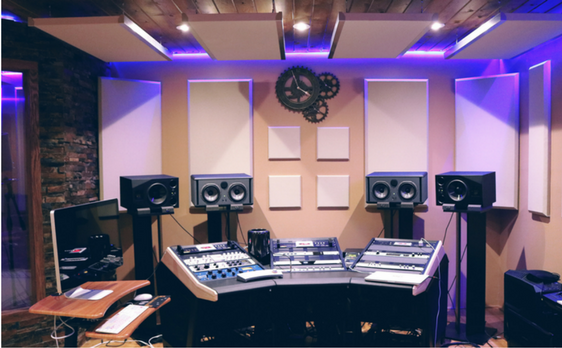 Each student that completes our training and assignments receive an e-Certificate of Completion from our institution. The certificate is awarded when all quizzes are completed and passed with a score of at least 50%.
A Demo of Our Learning Platform
This may not be the content from your actual course
A Closer Look at What You Will Learn
Singer-songwriter, producer Ben Arthur is at it again. This time he's with the incredibly talented songwriter Sean Rowe. Sean and Ben are joined by the award-winning production duo of Al Houghton and Mike Crehore as they gallantly attempt to capture the ephemeral songwriting process.
Watch as Sean picks up his guitar gets down to business diving deep into his pool of creativity. See the songwriting process revealed as Ben and Sean struggle to find the song's essence. Then witness how a simple idea comes to life as the song is coaxed lovingly to life.
Songwriting is one of those arcane creative adventures that is very hard to teach. That's why this Songcraft series is so brilliant! You get to "see" it happen rather than hear some lecture on how it "could" happen.
Guerrilla recording brings with it many challenges: Odd mic setups and less than optimal recording environments. Add on top of that the extreme pressure of actually composing a song in front of the cameras and you have all the ingredients for a major musical breakdown! That is, unless you have a room full of talented musicians, engineers and songwriters!
And that's the magic of this incredibly fun and informative SongCraft Series. It's all about skill, passion and technique fusing together -like musical molecules- to generate something big… derived from a simple inspiration. And, all along the way, we learn all about songwriting, audio engineering and production. Everybody wins!
So join Ben, Al and Mike as they take their portable audio recording rig to SxSW to capture the essence of "Butter the Children". And then follow them back to their NYC Dubway studios to add the final magic. There's lots to be learned here. It's a musical journey not to be missed!
Back at the condo/recording studio at the SXSW Festival in Austin, Texas the Dubway production team is at it again. This time they've gently coerced the popular Canadian band, Bend Sinister, to spend an arduous day in our guerrilla condo-turned-studio to capture the songwriting experience as it happens in real time.
There are many ways to record music. In this case, our team drags mics, audio interfaces and laptops to where the action is happening and we get to sit back and watch the drama unfold! Our host (and singer-songwriter) Ben Arthur along with our engineer/production team of Mike Crehore and Al Houghton ensure that not a single note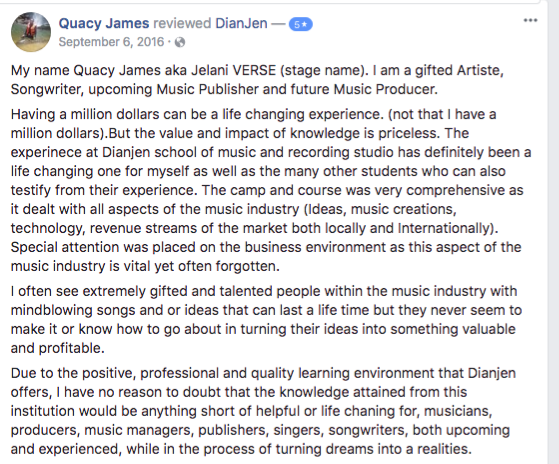 When You Join Our Family You Also Get
All Learning Materials

Access to Our World Class Learning Management System
Special Industry Newsletters
International Training Library
This course is open to everyone with an interest in Songwriting and Vocal Production. There are no formal academic requirements for entry!
Yes! All participants completing the programme and coursework assignments with a score of at least 50%, will receive an e-Certificate of Completion from DianJen.
After paying for the course you will receive log-in credentials within 24 Hrs to the Online Learning Platform
For Trinidad & Tobago Residents
Full Course Tuition
DianJen Certificate of Completion
For Caribbean and International Residents
Full Course Tuition
DianJen Certificate of Completion