ALL YOU NEED TO START LIVE STREAMING
LEARN WHAT YOU NEED TO KNOW! FROM THE CARIBBEAN'S FIRST ONLINE MUSIC SCHOOL
Producing the LiveStream is an introductory course on the technology and business of producing professional livestreams. It is focused on both theory and practice and is designed to get you started or improve your livestream content.
At the end of this course, participants should:
1. Explain fundamental livestreaming concepts
2. Relate theory to practice
3. Create viewer-friendly livestream content
At the end of this training participants who have completed all the training tutorials and completed the short quizzes will receive the DianJen Certificate of Completion.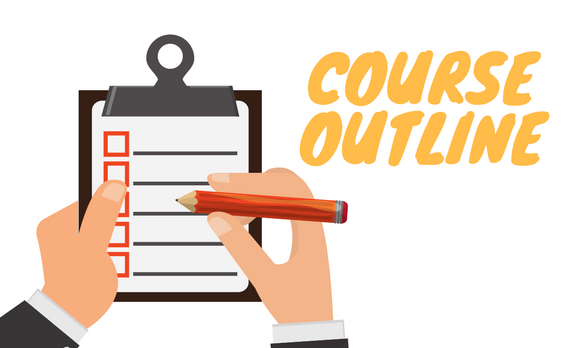 Course Content:
Lighting for Video
DSLR Video Technique
Digital Video Theory
OBS Concepts
Synchronization Licenses and Royalties
Performance Royalties and PROs
Copyright and Mechanical Royalties
Delivery:
The course is made up of the following components:
Livestream Theory–  Participants will be able to access the content on-demand- at times convenient to them, via the website. Lessons typically include: Tutorial Videos and Lectures.
Post-Lesson Activities- There will be a comprehensive quiz at the end of each module. Participants MUST complete ALL quizzes to earn the Certificate of Completion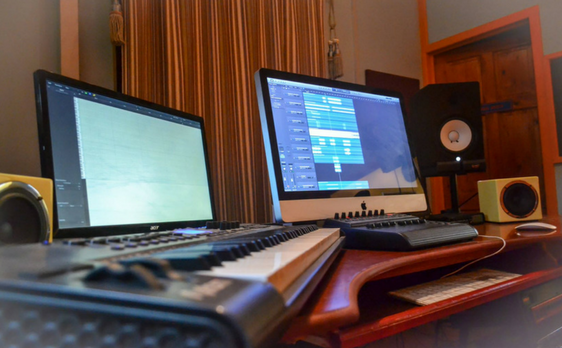 Next Start Date: This is a 6-week Structured Self-Paced Online Course. Enroll by August 31st, 2021! Start 24hrs after enrollment.
Cost: $350 TTD or $55 USD for those living outside Trinidad and Tobago
Meeting Times: This Class is Fully Online. Upon sign-up, you will receive log-in details for our Virtual Classroom within 24hrs. You can access the online platform at any time that is convenient to you over the period of the course.
Hardware Requirements: Participants should have access to a reliable broadband internet service for the best experience on this course.
Software Requirements: Computers should have the latest version of the Google Chrome browser installed. To practice the concepts taught, you should also have the Open Broadcaster Software (OBS) installed.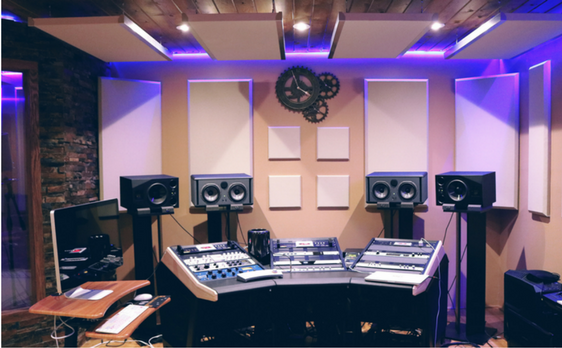 Each student that completes our training and assignments receive a Certificate of Completion from our institution. The certificate is awarded when all quizzes are completed and passed with a score of at least 50%.
A Demo of Our Learning Platform
This may not be the content from your actual course
A Closer Look at What You Will Learn
Types of Studio Lighting
Lighting and White balance
Getting The Flash off the camera
Diffusing Strobe Lighting
Learning more about Lighting
Crash Course in Terminology
History and Evolution of DSLR Video
Filters for Video
Lenses and Stabilisation
Choosing the Frame rate
Capturing Audio
High Speed Shooting: Why do it?
Focusing Modes
Shutter Speed Matters
Wireless Options
Much more!
Streaming Requirements
Mic Placement and Audio Capture
Overlaying Text
Live Setup and Stream Key
Setting Up Multi-view
Bitrate and Quality
Advanced Audio Properties and Sync
Using Hotkeys
Using Scenes
Docking and Configuring the Interface
Promoting your livestream
This module helps you to understand the legal aspects of livestreaming and why you may need a license from a Performing Rights Organisation (PRO)
This module imparts the basics of copyrights and mechanical licenses. The aim is the make you aware of the legal aspects of livestreaming
This module teaches the protocol and clearances required to combine music with picture. It starts with defining sync rights and then progresses to more advanced concepts like negotiating a sync deal.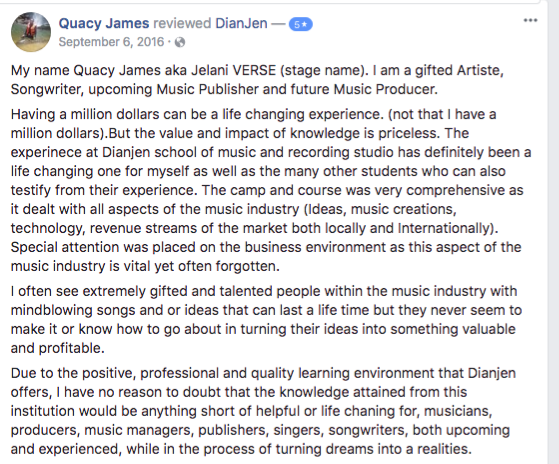 When You Join Our Family You Also Get
All Learning Materials

Access to Our World Class Learning Management System
Monthly Music Theory Webinars

Special Industry Newsletters
Discounted Recording Packages

International Training Library
This course is open to everyone with an interest in Livestreaming. There are no formal academic requirements for entry!
Yes! All participants completing the programme and coursework assignments receive a Certificate of Completion from DianJen.
After paying for the course you will receive log-in credentials within 24 Hrs to the Online Learning Platform
For Trinidad & Tobago Residents
Full Course Tuition
DianJen Certificate of Completion
For Caribbean and International Residents
Full Course Tuition
DianJen Certificate of Completion