Building Leaders to Transform the Caribbean Music Industry
A Partnership with Creative Caribbean, which is being implemented by UNESCO, the CARICOM Secretariat and The UWI with the Financial Contribution of the European Union and the Organisation of African, Caribbean and Pacific States, under the ACP-EU 11th EDF Culture Programme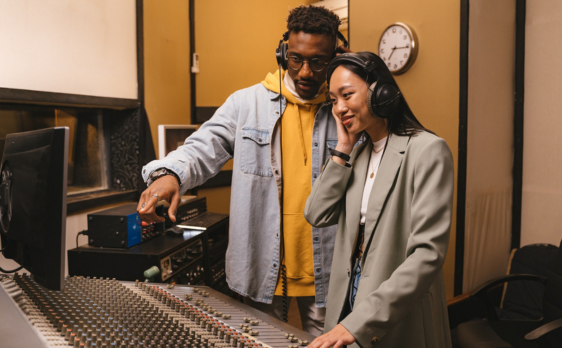 The Music Industry Leadership Development Programme is a 3-month intensive training and international certification initiative for music practitioners in the technical and business management aspects of the music industry. It is aimed at developing the specialist business skills required to establish, enhance and manage independent production and music management outfits such as: Live and studio sound companies, music management firms, music tech startups, music marketing agencies and a variety of community music organisations such as steelbands, chutney and calypso tents.
Objectives 
By the end of this course, participants should:
Explain fundamental music management and music production theories
Compare international music industry models with those in the Caribbean
Co-operate with peers to expand music management and music production portfolios
Create music business plans for oneself, or a client
How the
Programme

is

Structured
Track 1: Music Management & Entrepreneurship
Earn an international certification while you start or grow your music enterprise and clients.
Track 2: Music Production- Mixing & Mastering
Grow your audio mixing and mastering skills and earn an international certification.
Grow your skills in
3

ways
Meet The Masters
Tap the images to
learn

more about our

growing

list of

Caribbean

experts & mentors
A Closer Look at What You Will Learn
Track 1
Music Management & Entrepreneurship
Track 2
Music Production- Mixing & Mastering
What Past Students Say
Quacy James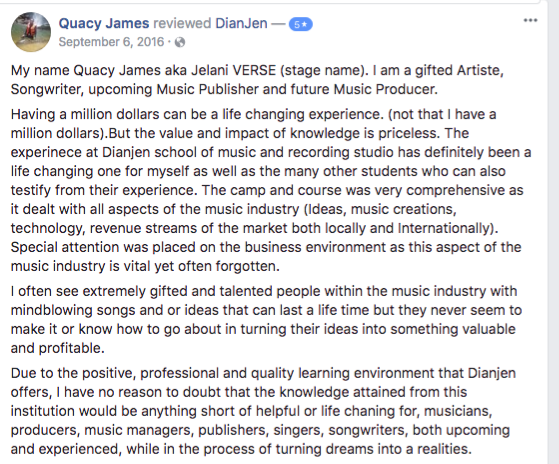 FAQs
Things you should
know

before you

apply